Accounting Specialists for Small Businesses
We aren't one of those oversized firms where clients and their needs get lost in the shuffle. You can rest assured that no matter what your accounting need, we have the knowledge and passion to provide the best results.
View Our Services
Ready To Serve You
How much will college cost? What about refinancing our home? How much should I invest for a comfortable retirement? Use the handy tools on our Resources page to get started on your search for answers, then give us a call to help with the rest!
OUR FIVE-STAR COMMITMENT
The firm has made a commitment to follow the Rainmaker Consulting Group's Five-Star Client Philosophy which focuses on developing strong client relationships by providing excellence in quality client service.
Read More
Office hours
Regular Hours:
Monday - Friday 8:00 - 5:00
Summer Hours:
June - August:
Monday - Thursday 8:00 - 5:00
Friday 8:00 - 12:00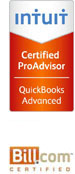 CERTIFIED PUBLIC ACCOUNTANTS
BUSINESS ADVISORS
508 Riverside Pkwy,
Suite 100
PO Box 1264
Rome, GA 30162-1264
706-234-7571 phone
706-232-4402 fax